The Beginner's Guide to Preparing Sushi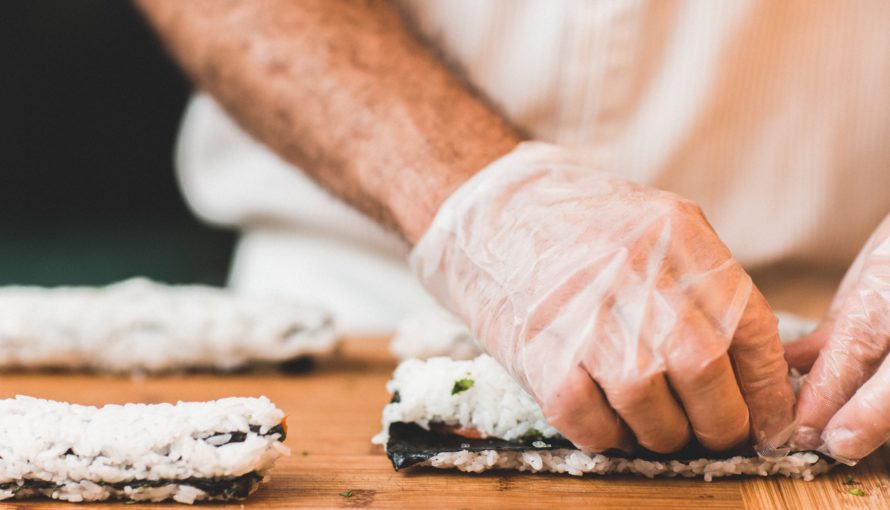 The Beginner's Guide to Preparing Sushi
In the West, sushi is incredibly popular, with countless Japanese restaurants and sushi bars serving it as part of their menus. Many of us love to prepare it at home too, as a healthy meal or for feeding guests something a little more exotic than the usual snacks.
If you've never tried to make sushi before, chances are you're a little intimidated by the prospect. Sushi looks like an intricate, delicate food – but it's actually easier to craft than you might think.
Getting Started
being
Sushi is basically cold-boiled rice, moistened with rice vinegar before shaped into various pieces. Sushi is generally associated with fish, but vegetarians can still enjoy this delicious food by substituting the usual meats for vegetables (and other ingredients, such as cream cheese).
To get started, you'll need:
Nori seaweed or soybean paper for crafting into rolls

A quality sharp knife, primarily a Japanese kitchen knife for maximum authenticity

Rice vinegar

sugar

Wasabi

Soy sauce

A chopping board
You'll also need mixing bowls, spoons, and other basic kitchen-utensils.
Preparing a Basic California Roll
California rolls are some of the most common sushi dishes, available pretty much anywhere selling this Japanese food. It features avocado, cucumber, and crab meat.
To prepare, make your sushi rice and space it out across a nori sheet. Leave around a single inch bare on one side, otherwise rolling might be trickier than it should be!
You want your rice to be no more thicker than one quarter of an inch. If you can't actually see the nori through the rice, it's probably too dense. Place avocado slices on the rice, taking care to put a thick piece close to the rice's edge.
Then, take two pieces of crab meat and put them one end to the other on the avocado, before placing strips of cucumber beside the crab (again, topping the avocado).
Finally, put your sheet of nori on your bamboo mat (for that traditional touch). Fold the mat over, by tucking the nori's bare end to start rolling it up into the required shape. Take care not to apply too much pressure throughout, and keep it as tight as you can.
Once the nori is rolled, take it from your bamboo mat and slice it into between six and eight pieces. It's vital to make your knife's blade a little damp, otherwise the blade may well stick to the food, undoing your work!
This video is a quick, easy to follow walkthrough:
If you can make a California roll, you're on your way to developing some real Japanese cooking skills. There are various different types of sushi, incorporating plenty of ingredients and colors, allowing you to create stunning arrangements.
To prepare sushi on a regular basis, be sure you have your kitchen stocked with all the essential ingredients and utensils. Authentic Japanese kitchen knives are incredibly popular in sushi bars, allowing chefs to slice rolls into precise, even pieces every time.
Why not look into some of the other types of sushi you can experiment with?