5 Most Luxurious Places to Eat in Tokyo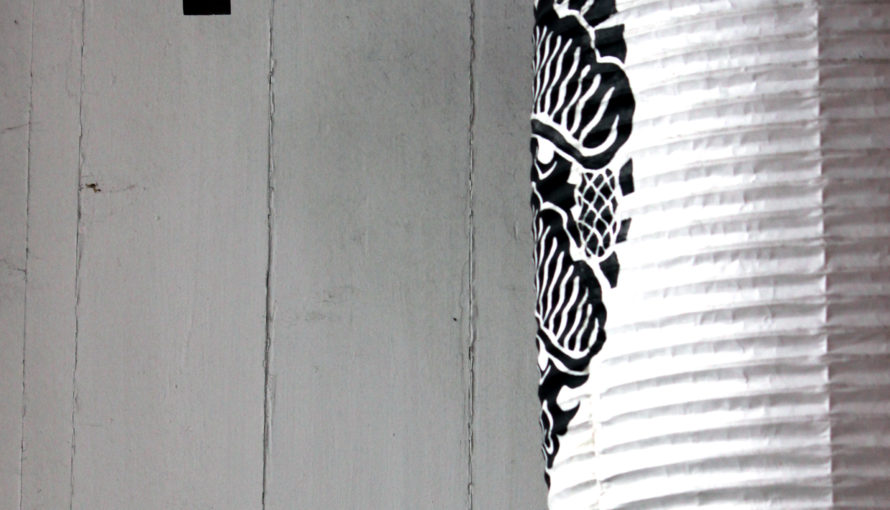 Tokyo is one of the most exciting, most vibrant cities to visit, boasting a huge variety of things to see and do.
As with any vacation, much of the thrill of exploring Tokyo lies in its cuisine. No matter what your taste in food, Tokyo has a restaurant (maybe more) for you.
Tokyo has its fair share of themed eateries, from ninja-based restaurants to those with robots – but what if you want to experience the city's food at its most luxurious?
Well, you're in luck. Tokyo is lucky enough to have more Michelin-starred restaurants than any other city on the planet, making it a must for dedicated foodies. What are Michelin stars, and why are they important to a venue?
This article offers a comprehensive insight into the Michelin brand and the star-rating system, exploring the reasons behind its respect. It explains that Michelin stars are so treasured because they're so rare, allowing a venue to really stand out in such a competitive field.
Here are five …
Ishikawa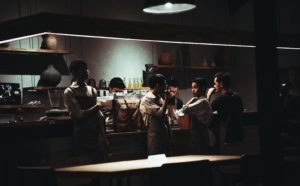 This restaurant has three Michelin stars, and is owned by chef Hideki Ishikawa. Based in Shinjuku, Ishikawa
provides a relaxing, intimate experience, often providing personal attention from the chefs themselves.
They have been known to visit their diners throughout the meal, to make sure they're happy with their food – showing how much the venue values its guests and their appreciation of the various dishes.
Ginza Kojyu
Owned and run by Toru Okuda, an experienced sushi chef, Ginza Kojyu has three Michelin stars, and is based in Ginza (as the name suggests).
Anyone looking to try the multi-course kaiseki style of dining will get to enjoy the very highest quality, in pleasant, ambient surroundings. Guests get to watch their food being cooked at the counter, while the restaurant's staff provide information on it. This helps to make guests feel a part of the preparation experience, and get a deeper appreciation for the meal they're about to eat.
Narisawa
Narisawa's menu combines traditional Japanese ingredients with European preparation methods, thanks to chef Yoshihiro Narisawa's time spent in professional kitchens across Europe. With eight years of training and development behind him, Narisawa opened his first eatery, before eventually launching this, his self-named restaurant.
Narisawa has two Michelin stars, and the menus tend to be based around Japan's seasons, ensuring the variety of dishes feel well-considered throughout the year, rather than arbitrary creations.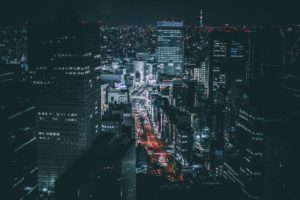 Sukiyabashi Jiro
Sushi is, of course, incredibly popular in Tokyo. It's also easy to find, making picking one venue over another pretty intimidating.
Sukiyabashi Jiro is regarded as one of the city's strongest sushi-restaurants, with just 10 tables creating an intimate, understated atmosphere. The menu is created by chef Jiro Ono, an 89 year-old expert.
Sukiyabashi Jiro has been given three Michelin stars, and is a must-visit for a taste of authentic Japanese sushi. In 2014, President Obama and Japan's Prime Minister Shinzo Abe dined at Sukiyabashi Jiro with during a trip, to the amazement of locals. President Obama allegedly said his sushi was "the best I've ever had in my life".
Sushi Saito
This luxurious restaurant has three Michelin stars, and its sushi is renowned for its freshness and perfect seasoning.
Sushi Saito has a fairly laid-back, comfortable atmosphere, while the owner's willingness to speak with his guests and ensure they're satisfied with their meals is well-known. However, there is limited room (to say the least), with just eight seats available, creating a real sense of exclusivity.
Tokyo offers some unforgettable dining experiences, with exceptional dishes catering to all tastes. Whether you plan to visit or you live locally, take the time to visit one of the above restaurants – you won't regret it.